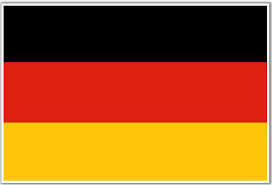 SMD production without compromise
Our SMD production line meets all requirements for high-quality, high performance, fast and reliable SMD production. It is equipped with the advanced technology from reputable companies JUKI and ERSA that are leaders in this field. Machines from Japanese companies JUKI a German company ERSA ensure quality and reliable production.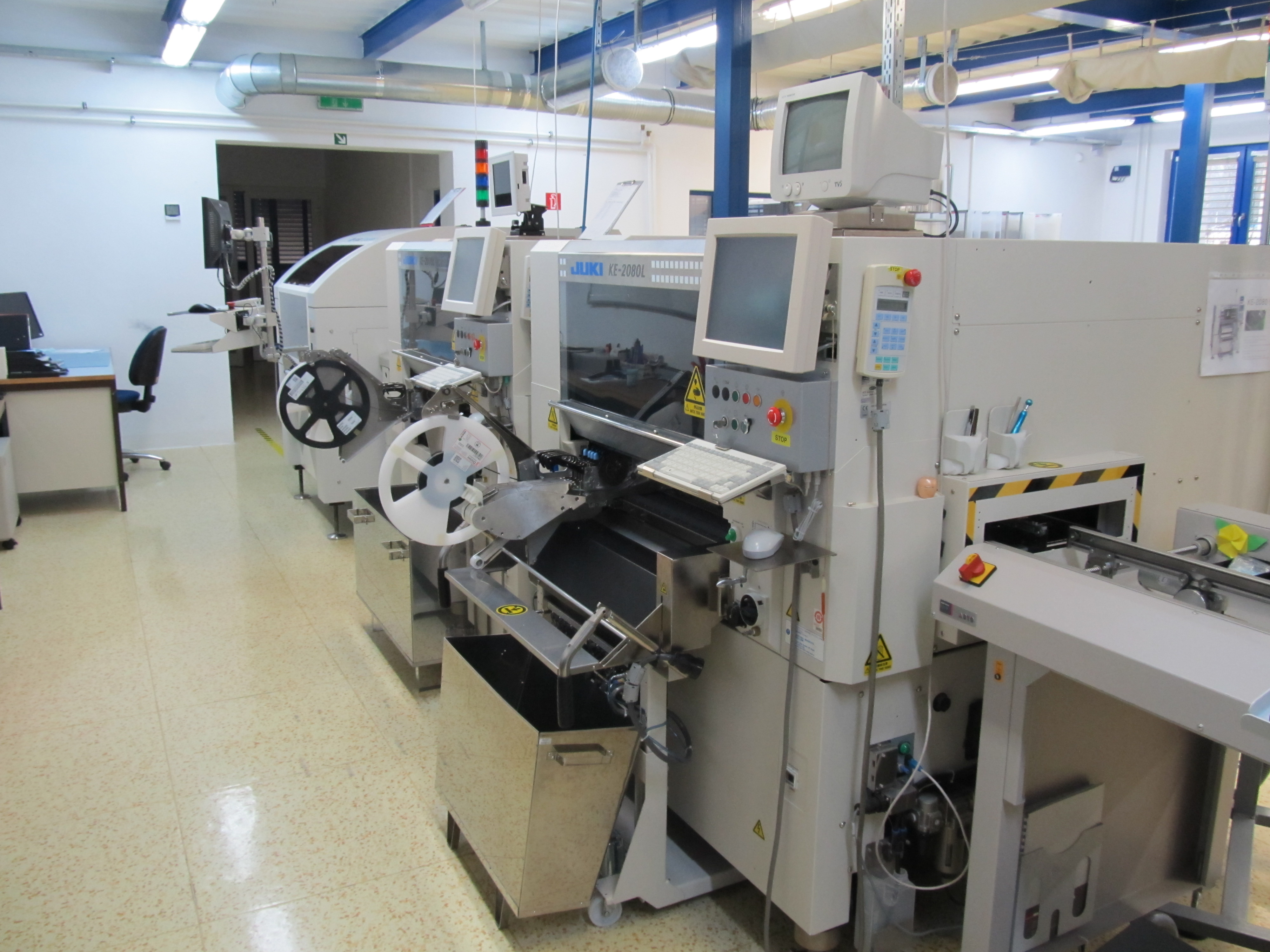 Eurotron component, a.s.
Závodná 953 
02743  Nižná 
Slowakei
Tel : +421 43 5328078
Fax : +421 43 5328079
info@eurotron.sk
Our SMD production line consist of:
- Automatic loader of PCB - System Smart CSR
- The machine for the application of solder paste - Ersa Versaprint S1
- Two SMD assembling machines JUKI 2070 and 2080
- Reflow soldering system - ERSA Hotflow 03.14
- Automatic unloader of PCB - Smart System CSR
Automatic solder pasta printing machine ERSA Versaprint S1
It is used for applying a solder paste on the print. What makes this machine unique is that it is also equipped with a device for optical inspection AOI of applied solder paste. It has also self-cleaning device for cleaning templates. Advantages Ersa Versaprint S1:
Unique technology

right parallel processing for high quality and speed

LIST camera for 100% inspection of applied paste by the high speed = elimination of false printing

smart cleaning template and its 100% control

Process control with feedback for printing and check printing

quick and easy programming and quick and easy operation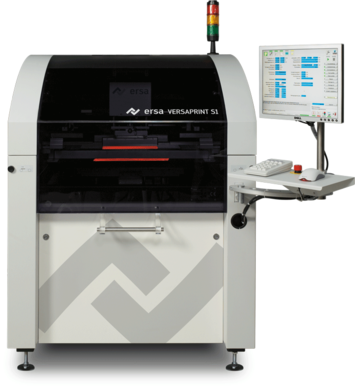 SMD AUTOMAT JUKI KE 2070 and JUKI KE 2080
SMD pick and place machine of Japanese company JUKI KE 2070 is used for placement of small laser focused SMD components. Second KE-2080 machine in addition to laser technology for centering components is also equipped with a camera centering system that enables it to assemble complete spectrum of SMD components at increasingly high speeds. By laser centuring it achieves speeds of up to 30 000 Comp / Hour. Both machines are connected and controlled by one centralized software which ensures maximum optimize assembling process.
Japanese quality

legendary confidence

components range from 01,005 to 74 mm x 74 mm

2x16700 cph by laser centering

1,870 cph by Visual centering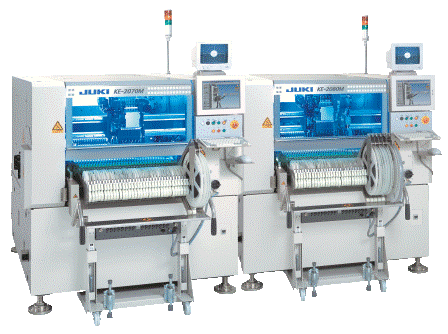 Reflow soldering system Ersa Hotflow 3/14
7 The Zone Reflow system has a process length of more than 4 m. ERSA Process Control (EPC) allows you to manage not only air temperature, but also its speed. The result is a stable reflow technology, which optimizes the heat transfer process in a tunnel, regardless of the load capacitance. Controlling of the thermal mass and through running time EPC (patent pending) opens the door to a whole new level to improve result of the reflow process. Of course there is the option to save and later use the special settings for each produced project.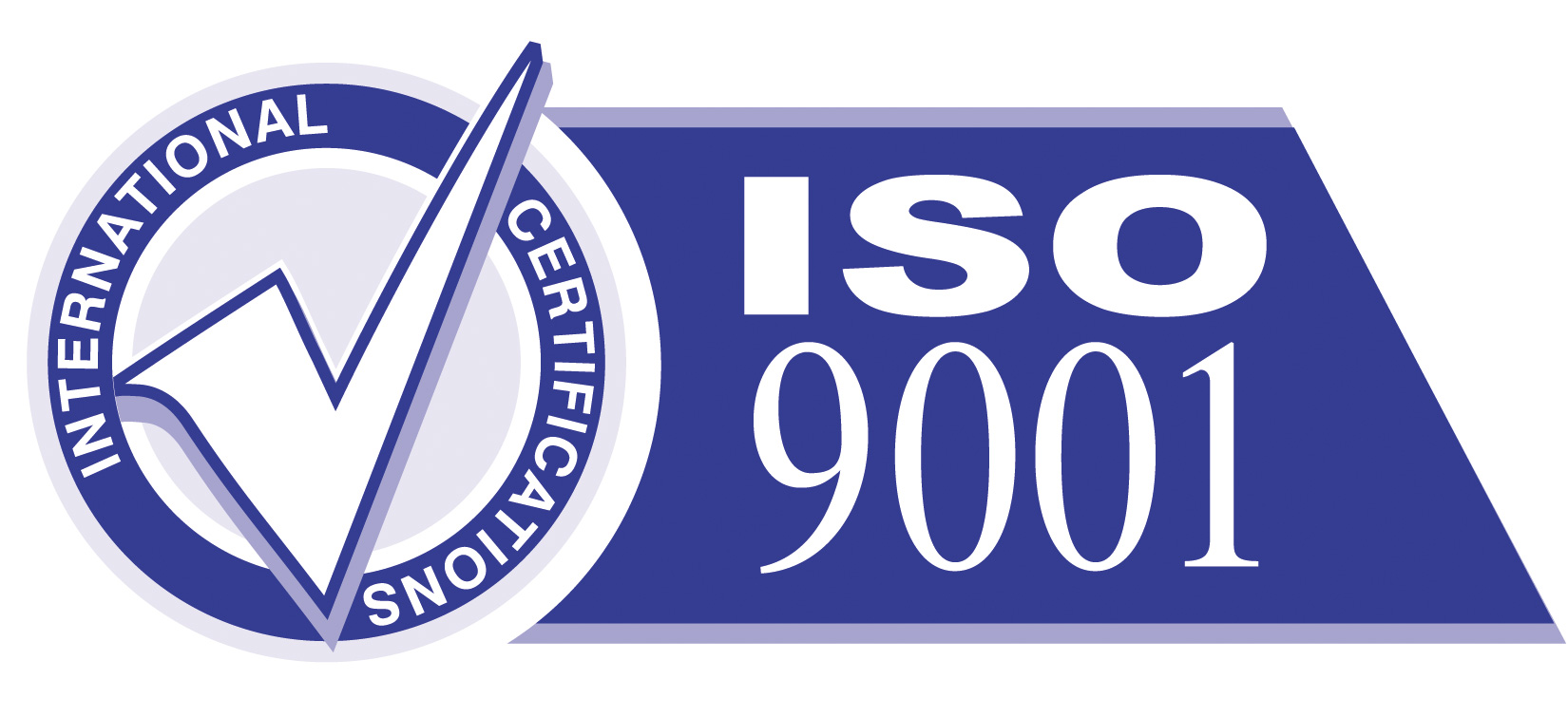 Eurotron component a.s. © 2013